Highlights
Soccer Season a Success!
The ULCS Soccer Team finished the 2017 season 2nd place in the Mid-Hudson Christian Athletic League. They played against, Faith, Tabernacle, Harmony Christian and Well-Played Warriors. Our schedule was busy as we also had matches with Torrington Christian and Oakwood School. They also finished 3rd in the MHCAL Tournament, with Nadya Krueger being named MVP and Anthony Martino receiving the Christian Character Award.
Coaches, Tom Barton and Jim Clinton fielded the team with forwards: Noah Natale and Sam Knapp, halfbacks: Andrew Knapp, Anthony Martino, Tom Mollo, and Amelia Baffi, defense: Matt Schrom, Nadya Krueger, Emma Gabor, and Matt Moore, and goalie: Dennis Karamann.
When asked about the highlights of the season, Dennis Karaman and Andrew Knapp pointed to the Homecoming Weekend Alumni Game. The alumni set to the field with a full bench ready to play. Alumni included the Licari brothers, Jacob Clark, Hannah and Sarah Knapp, Misael Robinson, Rory Goodman, Mikayla Karamann and Nate Silvieus, to name a few. They put in a strong 1st half, but the ULCS Varsity came back in the 2nd half to end the game with an exciting finish. The alumni won 2-1. It was a joy to see so many of our alumni here to celebrate what the Lord has done at ULCS!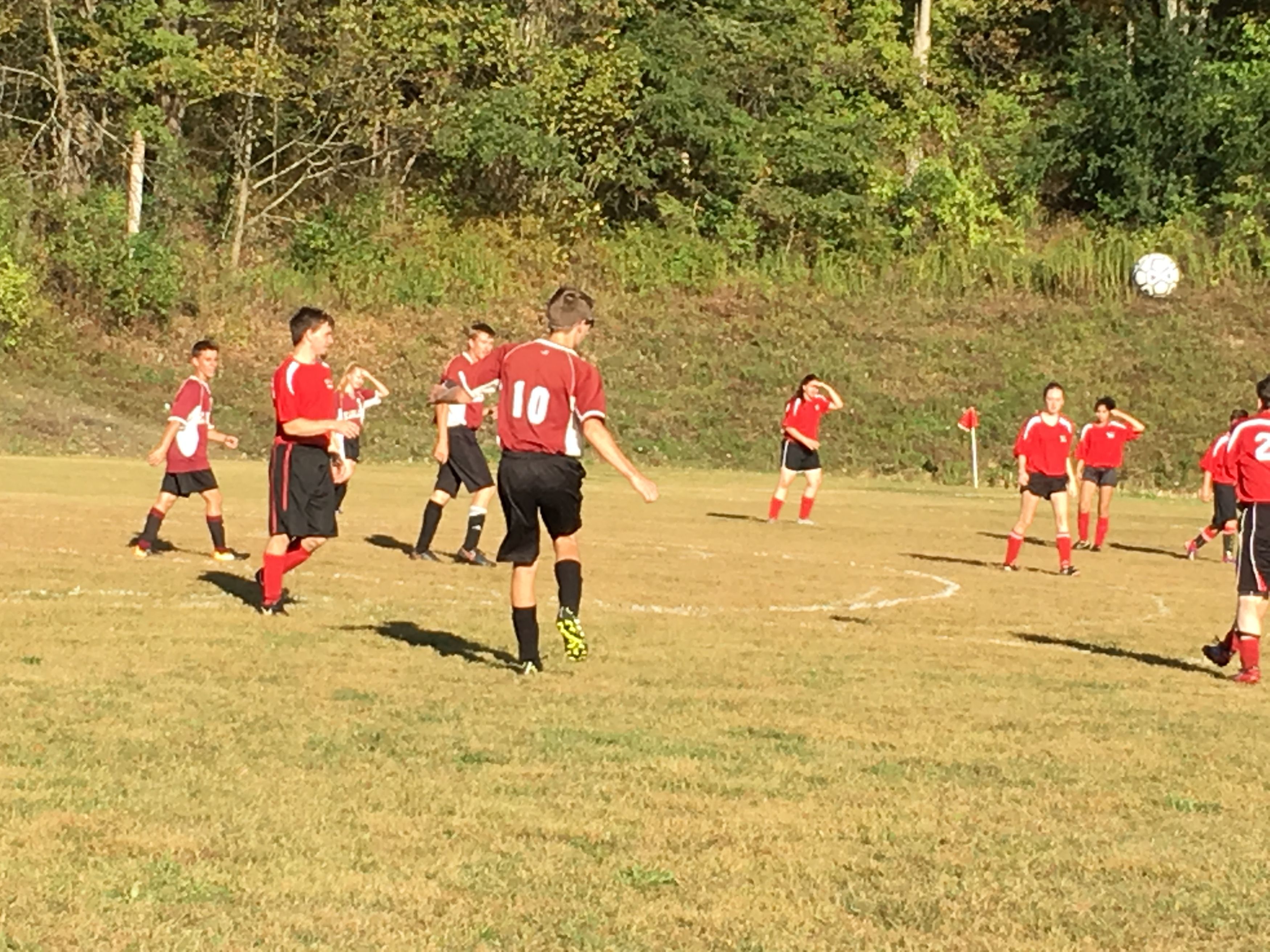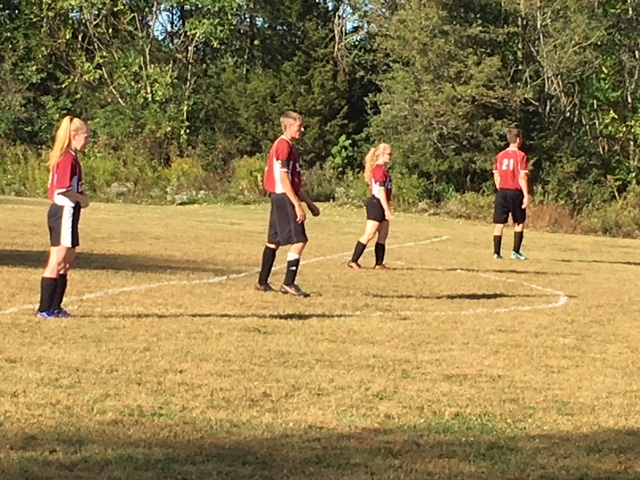 When asked, "What makes your team so strong?" Karamann and Knapp replied, "Friendships, we have been playing together since JV. We have strong players in all areas of the field."
Christmas Concert and Art Show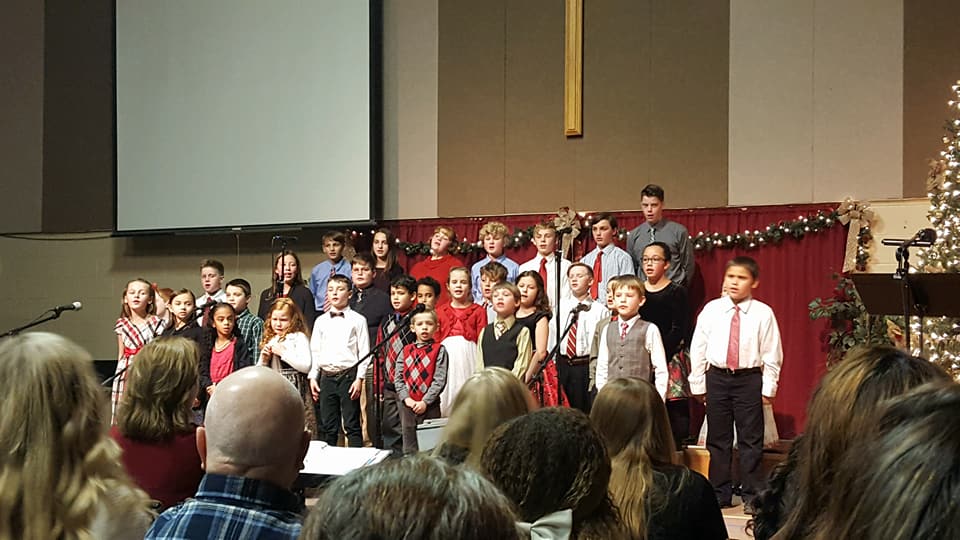 The Upton Lake Christian School community was blessed by our annual Christmas Concert and Art Show on Friday evening, December 8, 2017. The theme, Christmas Around the World, included artwork and songs which revealed that we share our faith with people from many different cultures and traditions. The evening began with a time to view artwork done by students from all grades.
Mrs. Avis, our art teacher, presented student work in drawing, painting, and sculpture. On display were
gift boxes from Puerto Rico, pictures of flowers and instruments from other countries, and "A Big Apple at Christmas", depicting NYC architecture, monochromatic paintings, and oil painting of public art.
The concert, conducted by our music teacher, Mrs. Gabor, began with our School Band, playing "Come, Rejoice!" and "A Celtic Christmas" followed by "Who Comes This Night", sung by the ULCS High School Chorus. All of the students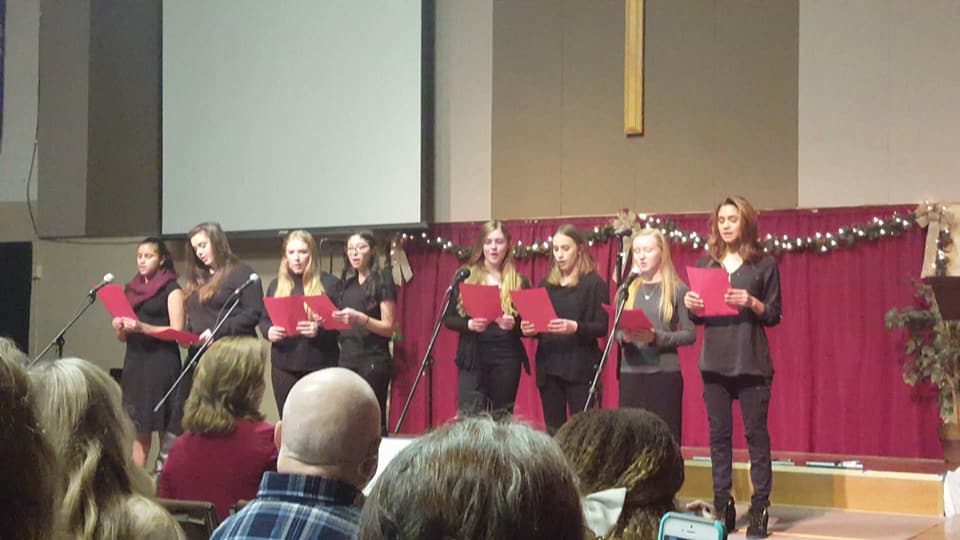 from the elementary school participated, singing songs from England, St. Helena Island, Russia and Africa, as well as singing in Spanish and French. As they sang, the elementary students performed beautiful hand chimes accompaniments. As a finale, the High School Chorus led a community Christmas Carol sing-a-long. It was a wonderful way to share in the praise of our Lord and Savior, Jesus Christ.
Outside Play Everyday!
Upton Lake Christian School is blessed with a beautiful 70 acre campus which includes a soccer field and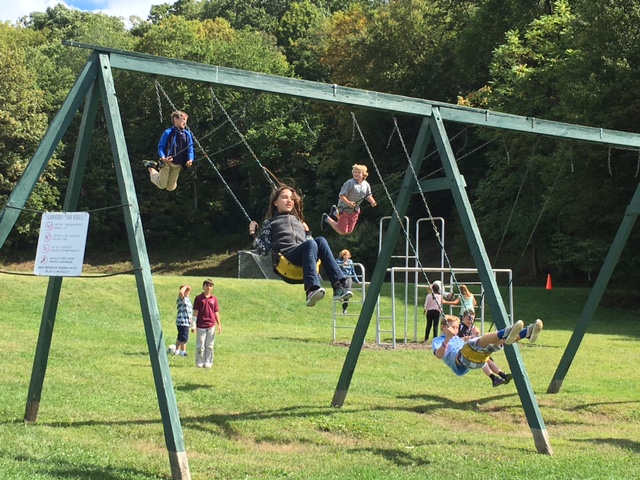 playground area. The students at ULCS enjoy playing outside everyday (weather permitting). During recess time we learn about friendship and sportmanship.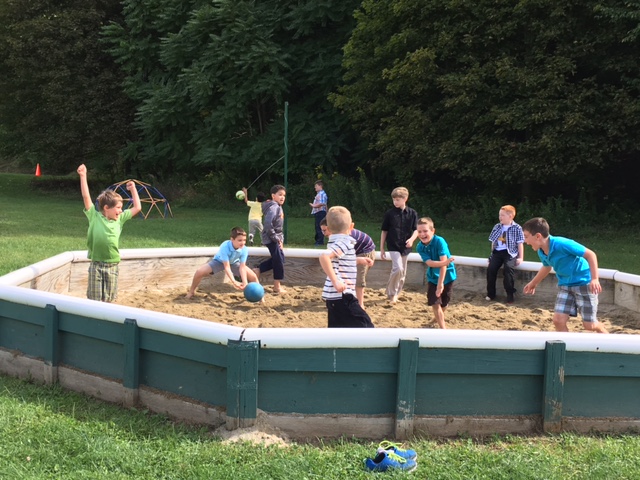 The students in grades K - 6 have recess together. This allows for the development of relationships between students of all ages. The elementary playground includes swings, small and large slides, climbing bars, a merri-go-round, gaga pit and basketball area. The high school students often enjoy lunch outside at our picnic area or take in a game of soccer or basketball.
ULCS Annual Talent Show
The ULCS Annual Talent Show (and Pasta Dinner) is a special time of delicious food, fellowship and great entertainment. Our students of all ages are showcased. Each year we are blessed by the talents and special acts which bring joy to our whole community.