Highlights
Online Giving
We are pleased to announce our "Online Giving " link. This will enable our supporters to give in a couple different ways electronically. Stay tuned for more information.
The ULCS Soccer Team finished the 2018 season in 1st place in the Mid-Hudson Christian Athletic League. They played against, Faith, Tabernacle and Harmony Christian. Our schedule was busy as we also had matches with Torrington Christian and Mid-State Christian School. The team finished 1st in the MHCAL Tournament, with Emma Gabor being named MVP and Caleb Colclough receiving the Christian Character Award.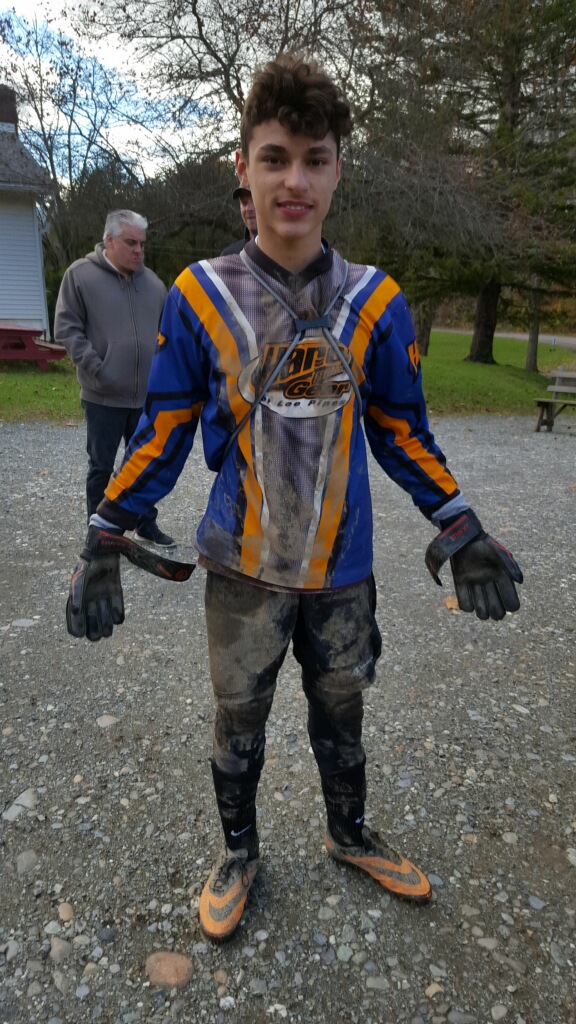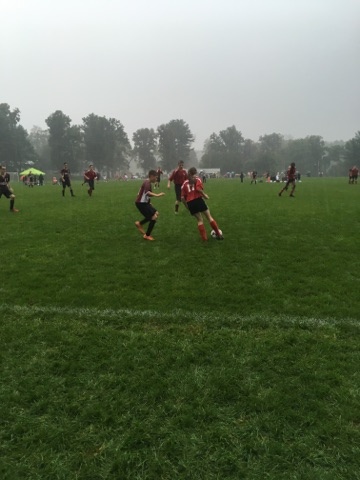 New coaches, Jess and Dan Ecker fielded the team with forwards: Christian Hafford, Jen Puhalski and Sam Knapp (Isaiah Baffi, Caleb Colclough) halfbacks: Andrew Knapp, Tom Mollo, Rocky Santo and (Amelia Baffi, Ethan Karaman, Noah Knapp, Johnny Selander) defense: Justin Puhalski, Nadya Krueger, Emma Gabor, and Matt Moore, and goalie: Dennis Karamann
When Coach Jess Ecker was asked, "what made the team such a success?" She responded, "We trained them hard and expected each player to rise to the high standards of excellence and giving their personal best everyday- 'To do everything as unto the Lord and not unto men' (Colossians 3:23) So it was only natural that on game days they showed up, played the game we all loved and did it all with excellence for the glory of the Lord! I guess that means, for dad and myself- the 'success' was never measured with a 'win' or 'loss' it was measured by the excellence of character each player exuded on the field. And in that regard, we were hugely blessed with a team where every single heartbeat was to do all to the glory of Christ."
The Christmas Art Show and Pageant
The Upton Lake Christian School community was blessed by our annual Christmas Pageant and Art Show on Friday evening, December 7, 2018. The evening began with a time to view artwork done by students from all grades.
Mrs. Germano, our new art teacher, presented students work in drawing, painting, and sculpture. She has been an incredible asset to the art program this year and her passion to work with the students clearly shines through the joy she brings to her classroom each week.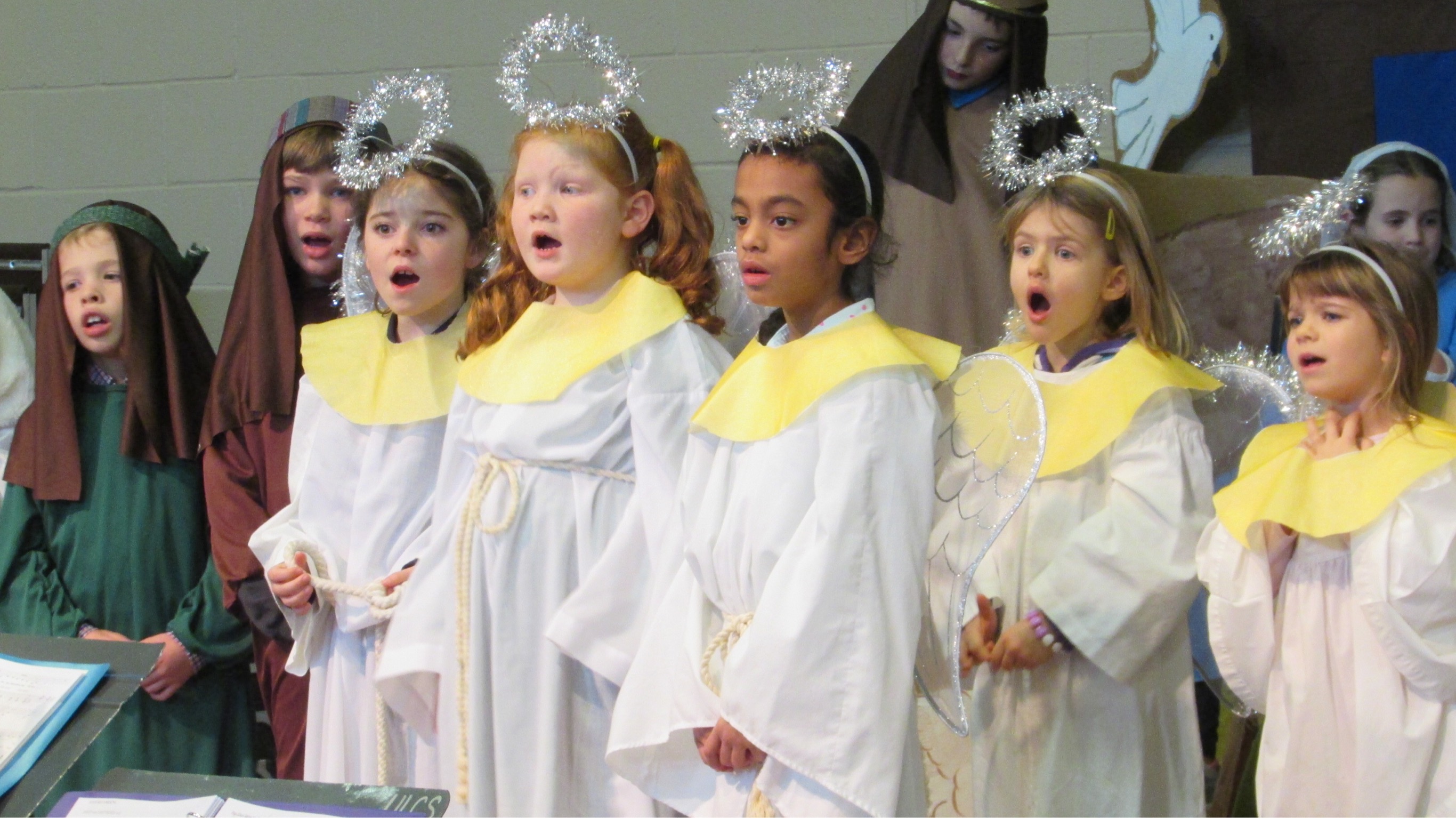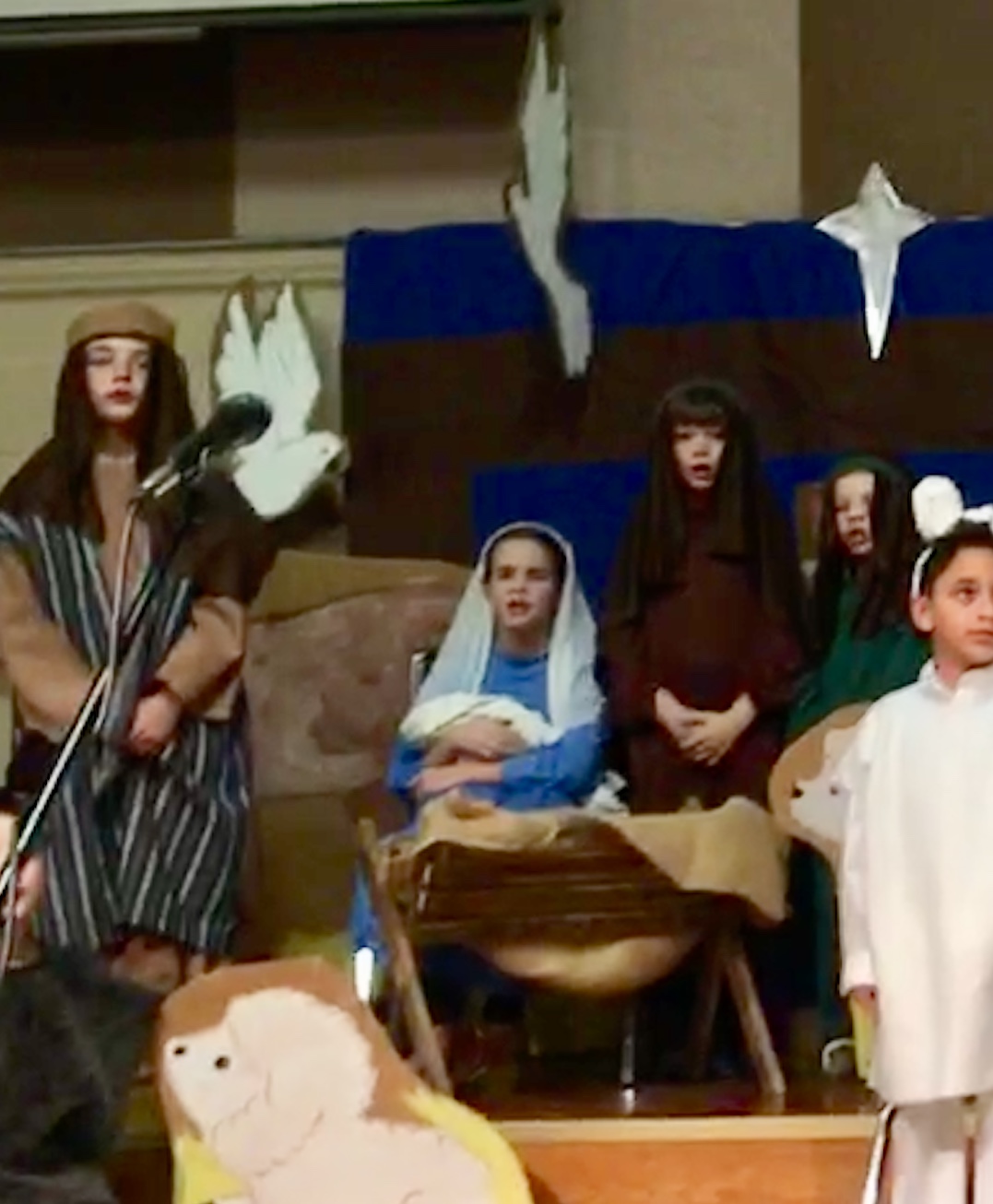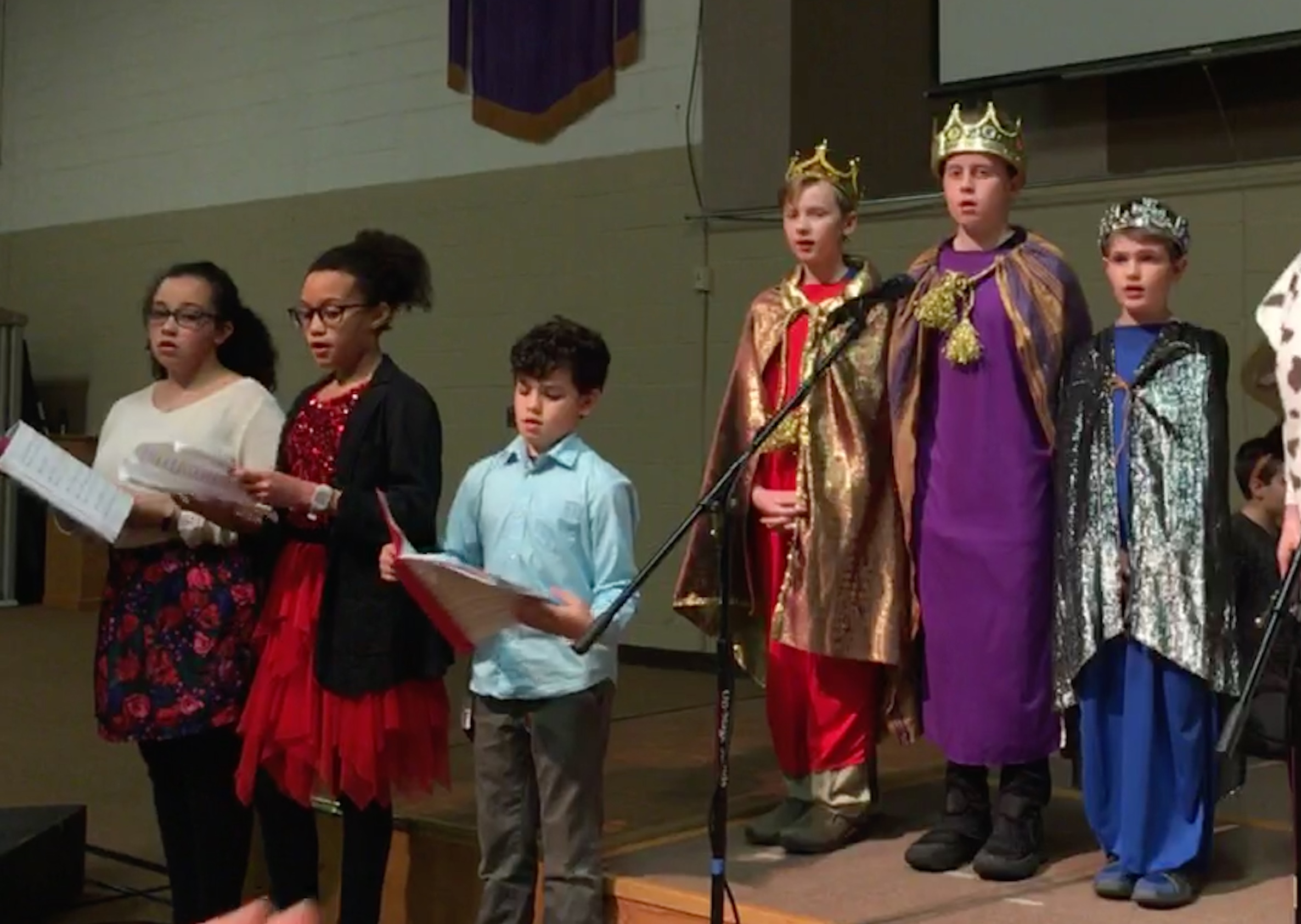 The pageant, conducted by our music teacher, Mrs. Marrine, was a simple yet powerful reminder that the story of Jesus' birth in Bethlehem IS the reason we have such hope. The Roger Emerson and John Jacobson pageant, "On Our Way To Bethlehem", was filled with joyful music and adorable animals all sharing of the story at the manger. All of the students from the elementary school participated, singing songs with featured solos by select students. The pageant also featured the high school worship team consisting of 7th-12th graders growing in their gifts to lead worship through song. It was a wonderful way to share in the praise of our Lord and Savior, Jesus Christ.
ACSI Leadership Conference
In November, a group of 9th-12th grade leaders ventured to our nations capital to learn of the social injustices occurring in our country and around the world today. This group of young leaders was hand selected based on academics, community involvement and enthuasiatic desire to make the world a better place.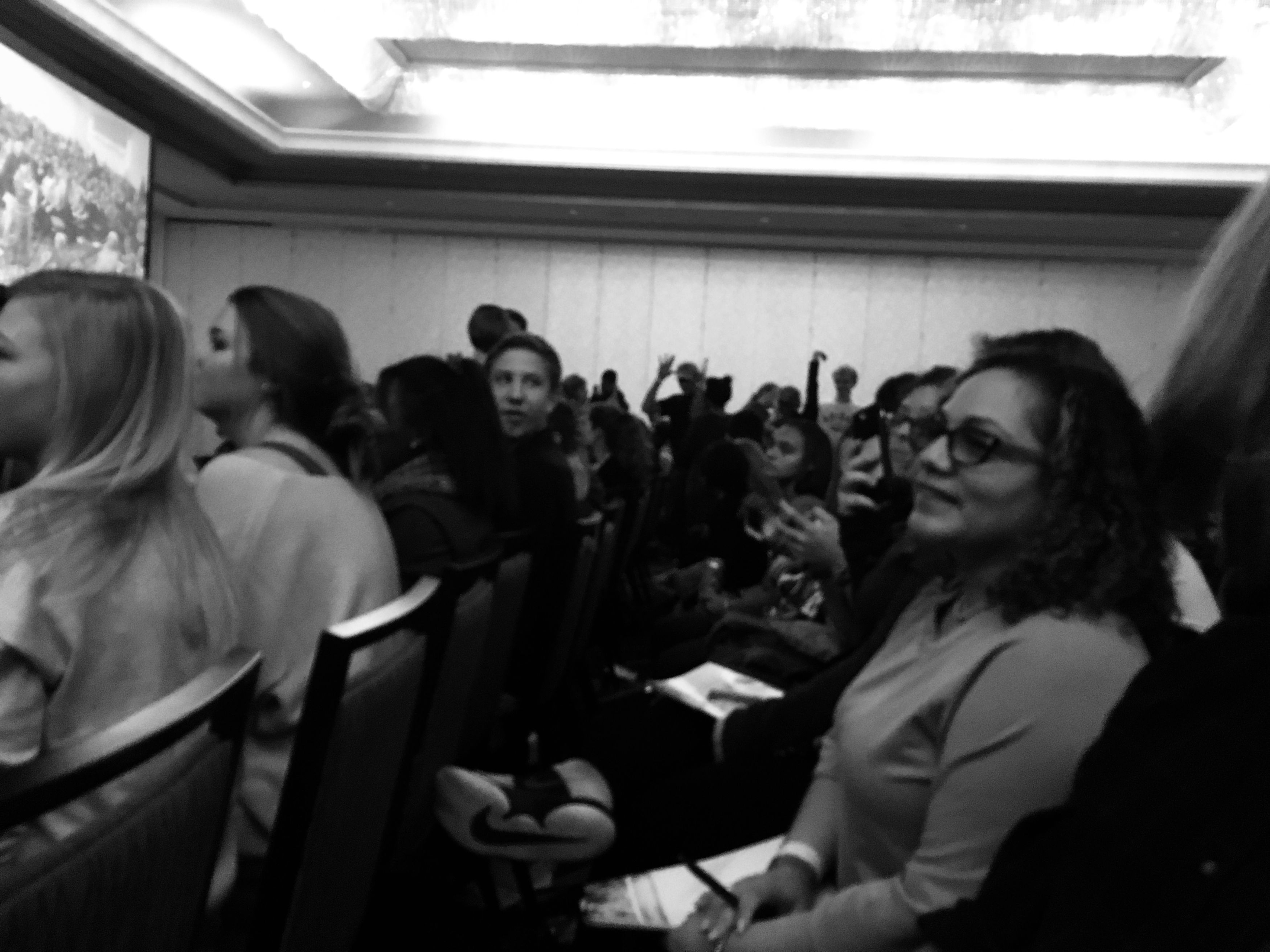 The conference speakers addressed difficult topics such as: sex trafficking, abortion, poverty, euthionasia and the refugee crisis. After being educated on the mistreatment of humans and enlightened to the vision the Word gives us in Genesis 1, about the Imago Dei and how WE are created in HIS image, our students were moved to tears, and then to action... we look forward to seeing how this conference empowered them to take a stand and be a voice for the voiceless in our community.
While in Washington D.C. the students toured the capital building, walked around the Vietnam Memorial, Lincoln Monument and World War 2 Memorial. The general consensus from the team was that the trip was educational, impactful and insightful.
Basketball Celebration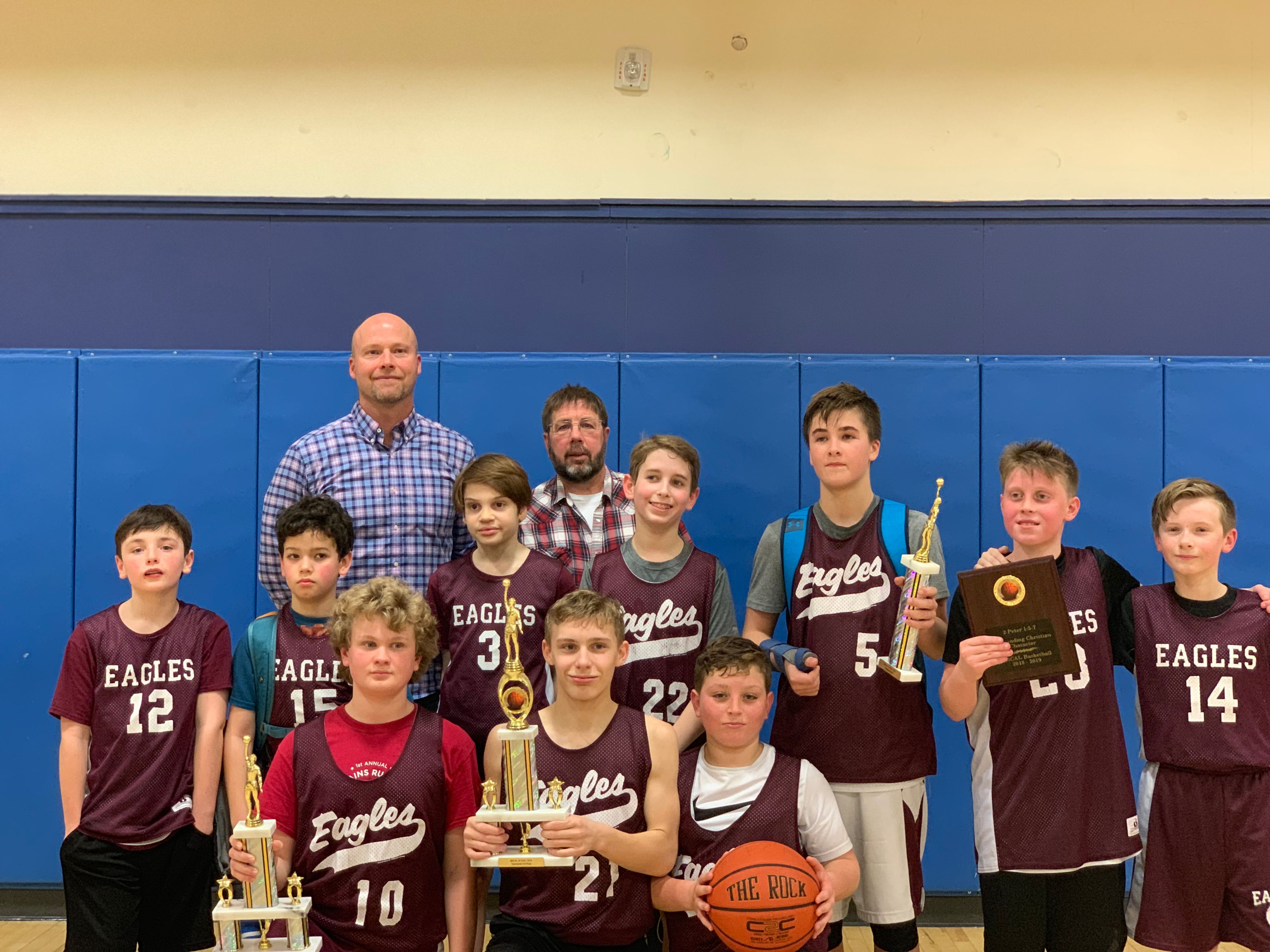 Basketball Celebration: The JV, Varsity Girls and Boys teams were recognized this past Thursday evening. Each had a great season, winning first and second place in the league and in their tournaments. Our most valuable player and Christian Character awards were given for each team. JV boys MVP: Jonny Selander CC: Josh Finley, Varsity Girls: MVP: Sarah Cole, CC: Nadya Krueger, Varsity Boys: MVP: Dennis Karaman, CC: Tommy Mollo. It was fun to watch the all school mixed tournament. Our athletes love to play and enjoy the challenge of playing with everyone in the program, young and old. This was great fun for spectators! Thanks to April Knapp for organizing the teams and Tom Barton and Dennis Karaman Sr. for reffing!