Highlights
A sight we have become all too familiar with - faces tiled on our screen. But this meeting was one of our daily Chapels with Mr. Huffman!
Spiritual Emphasis Week
Daily Chapel, coffee can, journaling, Bible ball. Every student from Upton Lake Christian School for the last 16 years has memories from Spiritual Emphasis Week. This year, NYS ordered schools to close facilities and move to remote learning just weeks before our scheduled Spiritual Emphasis Week. We postponed plans in the hope that we could gather together again before the year finished, but that was not to be.

Matt Huffman agreed to do our activities online. We held daily Zoom meetings for Chapel, with teaching focused on 1 Peter 5:7:
Cast all your anxiety on him because he CARES for you.
Each grade still had the opportunity to ask questions. Instead of putting them in the coffee can, they were able to anonymously enter questions into a shared Google document.

Students hand wrote a journal entry, took a picture, and emailed it. Mr. Huffman and various interns through Coastlands, along with some ULCS teachers and staff, responded directly to the student with a picture of their hand-written response. Mr. Huffman compiled the journals at the end of the week into one document for each student to keep.

Mr. Huffman shared this:
"I also wanted to thank you for giving me some of the best advice and encouragement I've had in a long time... I haven't opened up about it before for fear of being someone's burden... I've written down all the scripture references you've given me and I plan to go over them more in depth this weekend." This note to one of our team members encapsulates the value of the week to me - students bringing their struggles into the light, receiving biblical advice and encouragement, and digging deeper into God's Word. We're honored to partner with the ULCS community!
Kindergarten Prep
Kindergarten Prep at Upton Lake Christian School is a place where children learn through play. We do this through:
Sensory fun
Letter recognition and sound
Numbers, shapes and colors
Writing and fine motor skills
Building social skills
Reading and story telling
But most importantly, discovering the love of God through Christ!
News from Our Blog
Fostering an Existential Crisis: Probing Questions
February 07, 2020
I hear the question, "Why?" a few dozen times a day. With my 4-year-old, it's almost reflexive. Jesus also asked a lot of questions. Unlike my 4-year-old, His questions were rarely for information or explanation , but a means to foster an existential crisis. He wanted to provide an opportunity for a person to evaluate his or her conscious or unconscious assumptions about God, life, purpose, and worship. His questions were often perplexing, sometimes unsettling and always revealing.
- Who do you say that I am? (Matt. 16:15). Jesus, from at least the age of 12, knew who He was and why He was here, but the same could not be said of the people who interacted with Him. Even those disciples closest to Him, weren't entirely sure. This existential question drew out Peter's response, "You are the Christ, the Son of the living God." If Jesus is the Christ, what does that mean for Peter and for all of us who allow this declaration to guide our life choices?
- What good will it be for a man if he gains the whole world, yet forfeits his soul? (Matt. 16:26). Peter goes from making a supernatural deduction about Christ's true nature to rebuking Jesus for revealing to them His true purpose – to be betrayed, killed and raised to life 3 days later. Jesus hears in Peter's rebuke the very words of Satan in the desert, "All this I will give you (insert dramatic revealing of the kingdoms of the world), if you will bow down to me." Peter and Satan were suggesting Jesus take the world without pain and suffering. What if receiving the nations without suffering is to gain the whole world yet forfeit not just one soul, but all souls everywhere? In what areas am I trading something of infinite value for a temporary trinket?
- Do you want to be healed? (John 5:6) This question strikes a certain chord in me entirely because of the number 38. Jesus encounters a man who was crippled for as long as I have been alive – 38 years. His question challenged this man's identity as invalid and whereas the answer to such a question seems obvious, Jesus was striking a nerve we all feel at times. What if following Jesus replaces my identity as the victim, as the depressed person, as the fragile personality with something less comfortable? This question also incited another identity crisis in the Jewish leaders because Jesus did this work of healing on the Sabbath, which was forbidden. What do I do if God ask me to go against my traditions and social norms to follow Him?
Jesus was the master of causing people to question their assumed foundations for being. He forced existential crisis wherever He went. At Upton Lake we believe one of the goals of Christian education is to do this very thing. I will not pretend that this kind of struggle is easy but it is necessary and good. The human condition is to want to be left alone with illusion that everything is fine. To have our often wobbly foundations kicked and shaken, even by those who have our best interest at heart, fills us with that gut wrenching feeling of uncertainty and fear of falling with no one to catch us. The reality is, not everyone Jesus questioned was willing to leave her or his wobbly pedestals and follow Him. In Christian education there are no guaranteed results. But the most loving thing we can do is to test the foundation of what each of us are building our lives on. Jesus said himself, sand may be easier and more convenient to build on but when the storms of life come, it will fall with a great crash. What better time or place than to discover a foundation of sand in our lives then when we are young and surrounded by people who love and care for us? Only then can we scrap our self-made identity heap and allow our existential crises to guide us to the rock of Jesus. For us at Upton Lake, fostering a passion for Christ often begins with standing with our students through their existential crisis.
Dual Enrollment English at Davis College
ULCS is grateful to have successfully implemented a dual enrollment English class from Davis College. Our seniors have the option of completing their high school English while at the same time completing college English 101 and 102. Our high school English teacher, Renee Smith, is the teacher of record and collaborates with the English department at Davis College, using their curriculum.
We spoke with 2 graduates from last year's class: Chloe Yerger and Nadya Kruger. Both appreciated the college level paper writing skills they acquired. The credits also allowed them to skip ahead to classes in their major, reducing workload and giving them an edge.
"It helped me manage the fast-paced nursing program here at SUNY Plattsburgh." ~ Chloe Yerger, '19
"I was able to dive right into main credit courses for my major." ~ Nadya Kruger, '19
Feed The Need

This year, our school hosted a very special event called Feed the Need. This was a school wide fundraiser that will help raise needed funds for Upton Lake Christian School - but that's not all! A portion
of the funds (35%) we raise will go toward providing healthy meals for hungry children in poverty. The fundraiser culminated in a one-day Packing Party event.
Our students personally make a difference as they pack, seal and box over 10,000 meals that will be containerized, shipped and distributed to food banks in our local area and in Harlan County, Kentucky, one of the poorest counties in the US. 1000 meals were also sent to the Northeast Community Center in Millerton, where food is desperately needed as well. This was a meaningful, hands on event that provided our students the opportunity to serve those in need. We want to extend a huge thank you to all who supported this event, parents, grandparents, family and friends!! Thanks also to our corporate sponsors: Ben and Gracie's Thrift Stores, Millbrook Cabinetry, New York Imaging Services, Morgan Motors of New England and Morgan Spares Ltd, ProPrinters, Big Rock Farm Store, Paula Redmond Realty, Millbrook Painting/Sartorini Construction, and Millbrook Bank. We were so grateful to the way God's hand covered this event, all went smoothly to create an awesome experience in so many ways!
Soccer Season A Success!
For a second year in a row, the ULCS Soccer Team finished the 2019 season in 1st place in the Mid-Hudson Christian Athletic League. They played against, Faith Christian, Tabernacle Christian and Harmony Christian. Our schedule was busy as we also had matches with Torrington Christian and Mid-State Christian School. The team finished 1st in the MHCAL Tournament, with Emma Gabor being named MVP and Caleb Colclough receiving the Christian Character Award.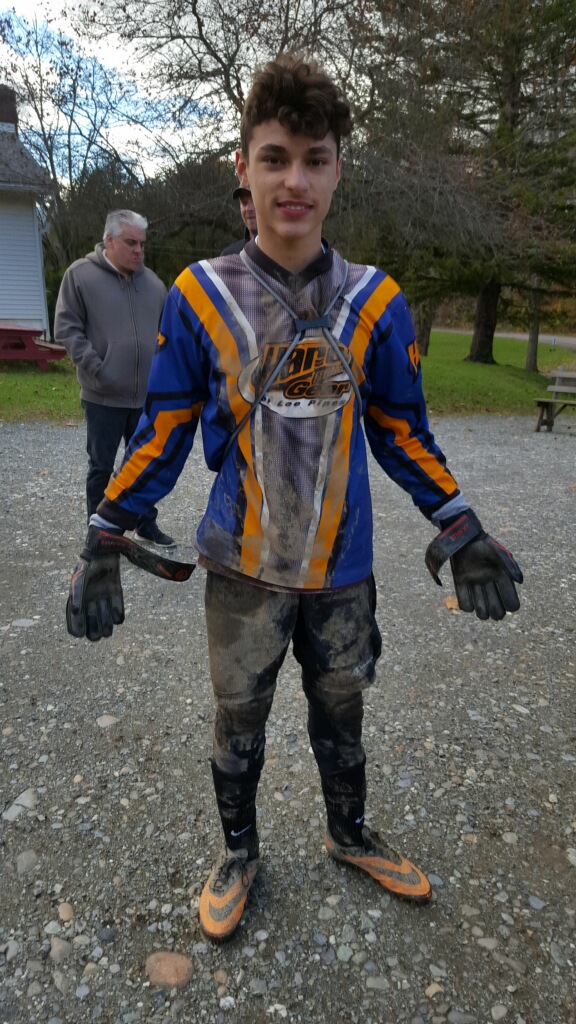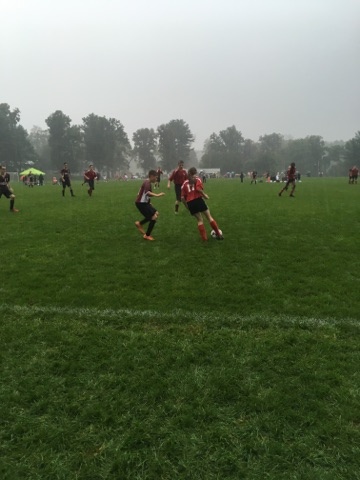 Our dedicated coaches, Jess and Dan Ecker fielded the team with forwards: Christian Hafford, Jen Puhalski and Sam Knapp halfbacks: Andrew Knapp, Tom Mollo, Rocky Santo, Ethan Karaman, Noah Knapp defense: Justin Puhalski, Emma Gabor, and Matt Moore, and goalie: Dennis Karaman
When Coach Jess Ecker was asked, "what made the team such a success?" She responded, "We trained them hard and expected each player to rise to the high standards of excellence and giving their personal best everyday- 'To do everything as unto the Lord and not unto men' (Colossians 3:23) So it was only natural that on game days they showed up, played the game we all loved and did it all with excellence for the glory of the Lord! I guess that means, for dad and myself- the 'success' was never measured with a 'win' or 'loss' it was measured by the excellence of character each player exuded on the field. And in that regard, we were hugely blessed with a team where every single heartbeat was to do all to the glory of Christ."
The Christmas Art Show and Pageant
The Upton Lake Christian School community was blessed by our annual Christmas Pageant and Art Show on Friday evening, December 7, 2018. The evening began with a time to view artwork done by students from all grades.
Mrs. Germano, our new art teacher, presented students work in drawing, painting, and sculpture. She has been an incredible asset to the art program this year and her passion to work with the students clearly shines through the joy she brings to her classroom each week.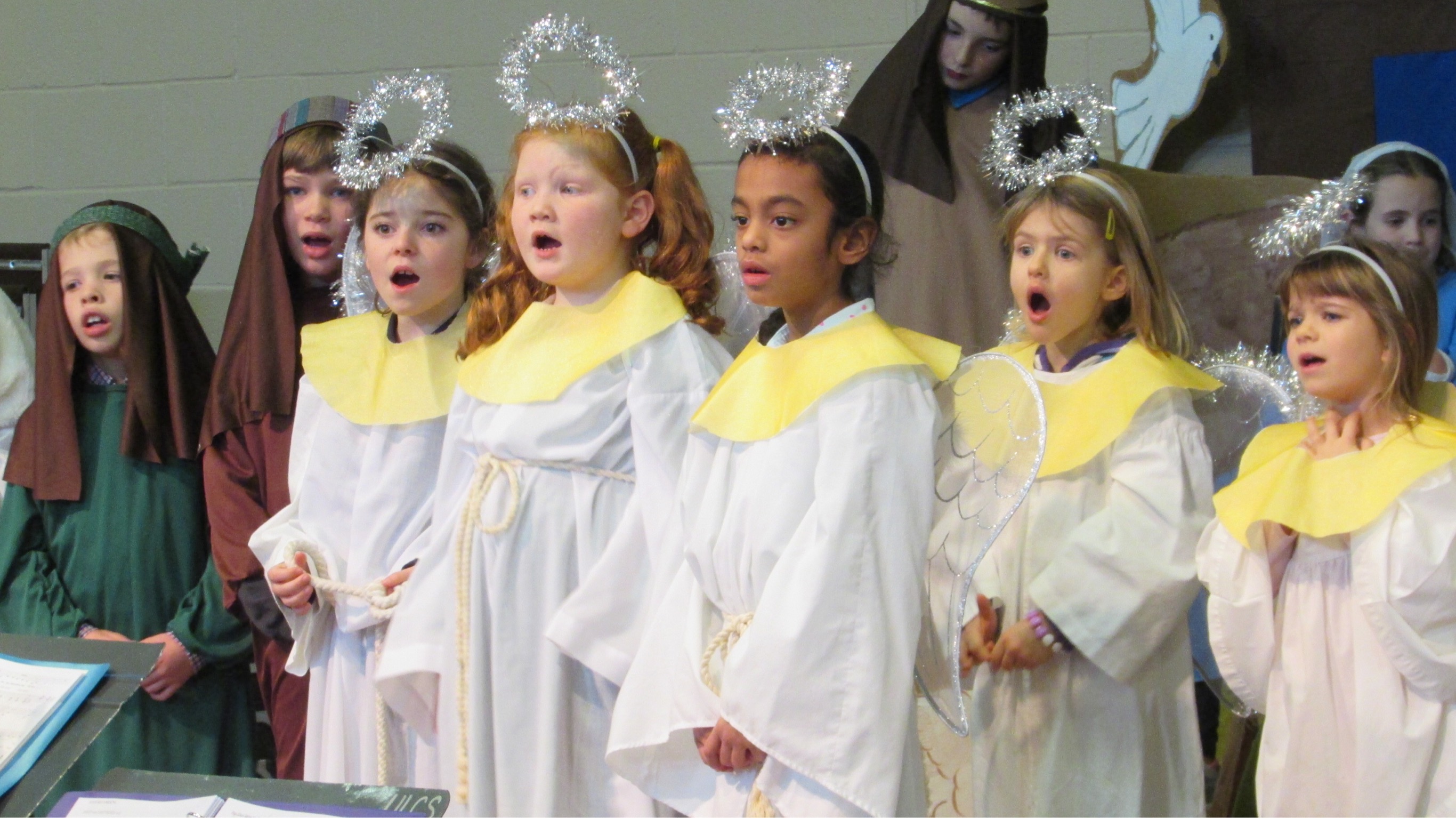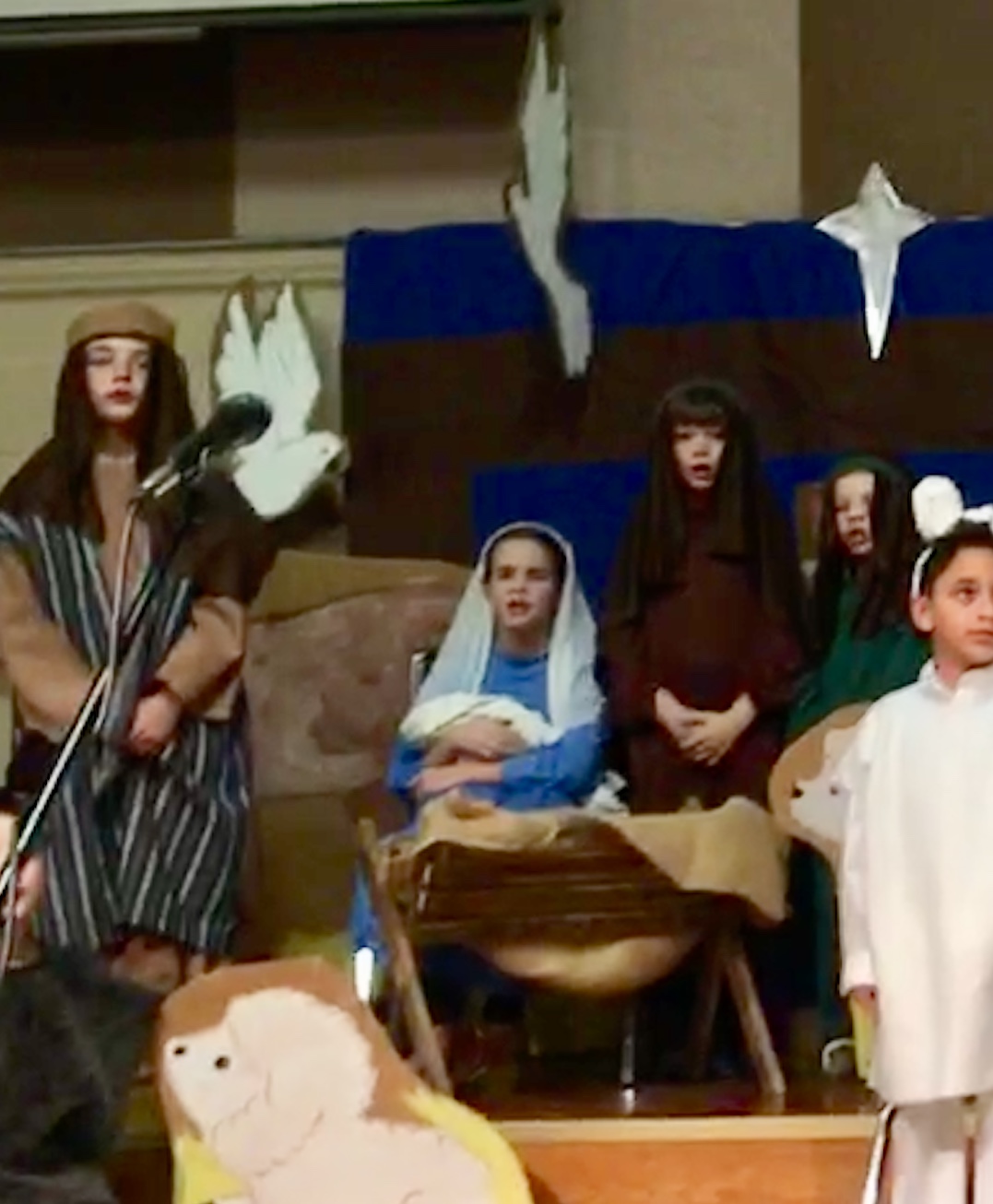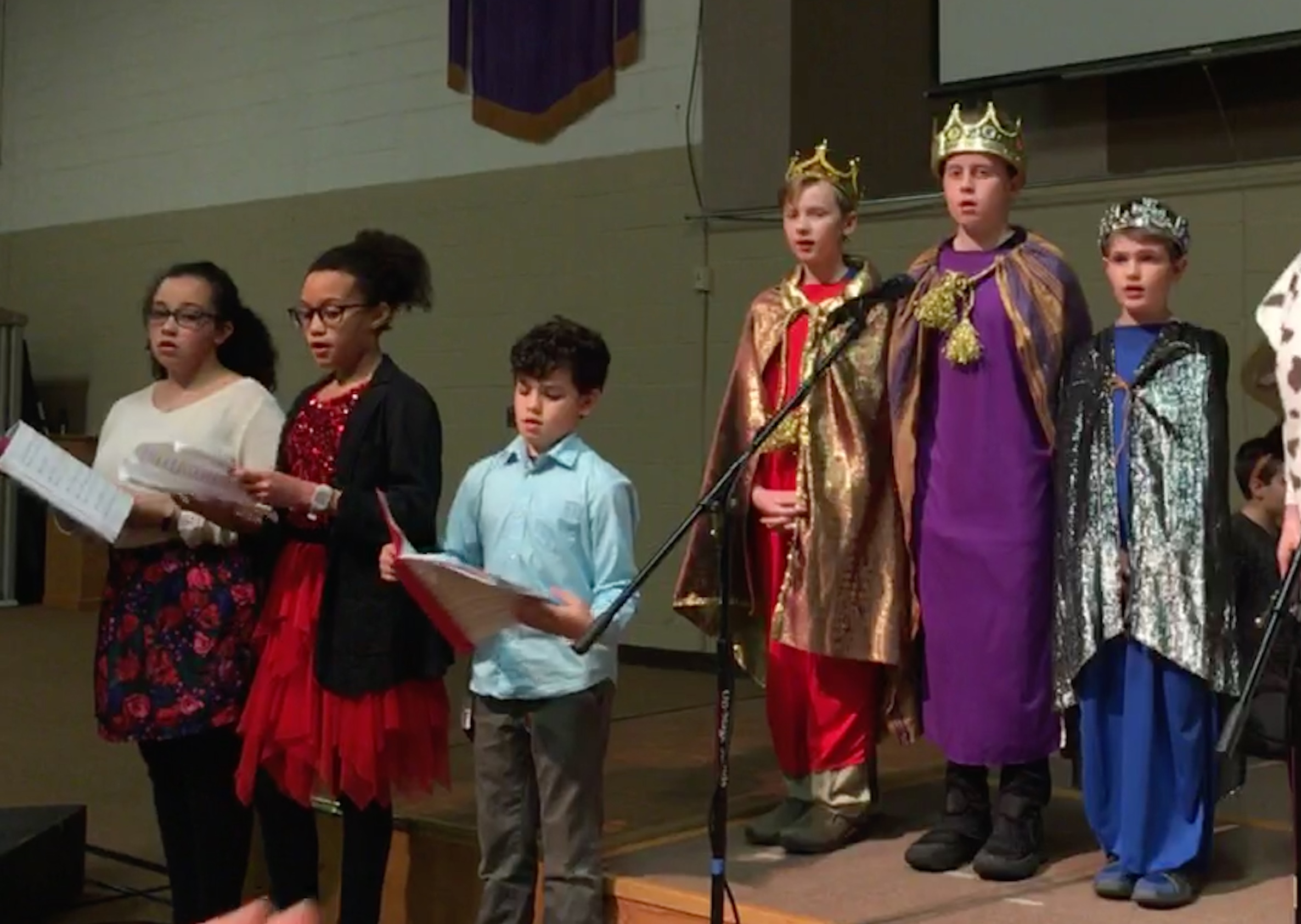 The pageant, conducted by our music teacher, Mrs. Marrine, was a simple yet powerful reminder that the story of Jesus' birth in Bethlehem IS the reason we have such hope. The Roger Emerson and John Jacobson pageant, "On Our Way To Bethlehem", was filled with joyful music and adorable animals all sharing of the story at the manger. All of the students from the elementary school participated, singing songs with featured solos by select students. The pageant also featured the high school worship team consisting of 7th-12th graders growing in their gifts to lead worship through song. It was a wonderful way to share in the praise of our Lord and Savior, Jesus Christ.
ACSI Leadership Conference
Six ULCS students traveled to Washington, D. C. to attend the re:Purpose, the ACSI Leadership Conference, November 24-26. Over 835 students from Christian schools around the east coast were in attendance. This group of young leaders was hand selected based on academics, community involvement and enthusiastic desire to make the world a better place.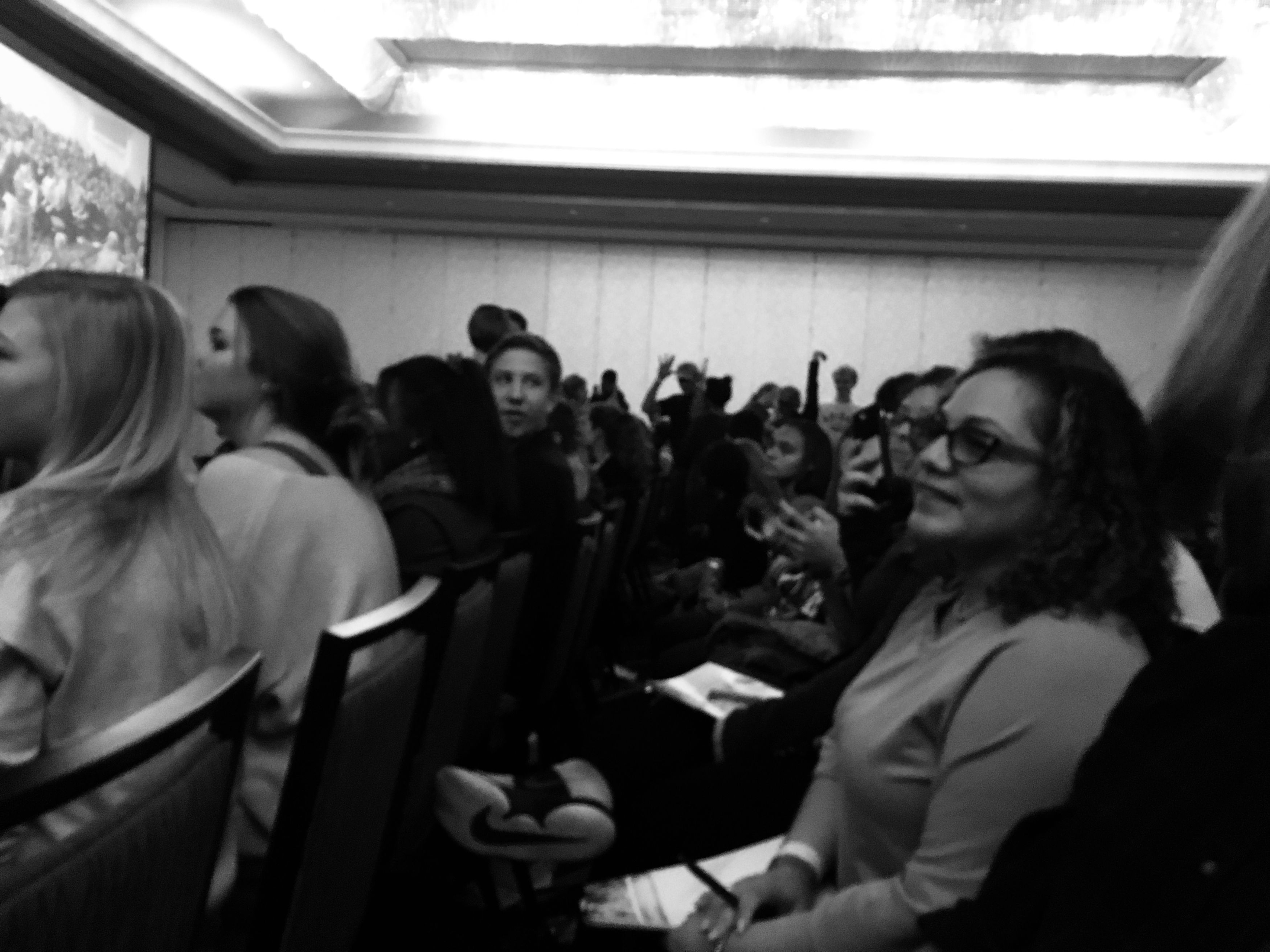 The conference speakers addressed topics such as: spiritual well-being, putting our God-given gifts into action, being "all in for God". The students were encouraged to glorify God with their lives. Speaker and student discussions allowed for self-reflection and a chance to use what they learned to impact their school and community.
While in Washington D.C. the students toured the Smithsonian and Holocaust Museum. The general consensus from the team was that the trip was educational, impactful and a great chance to see our nation's capital.
Basketball Celebration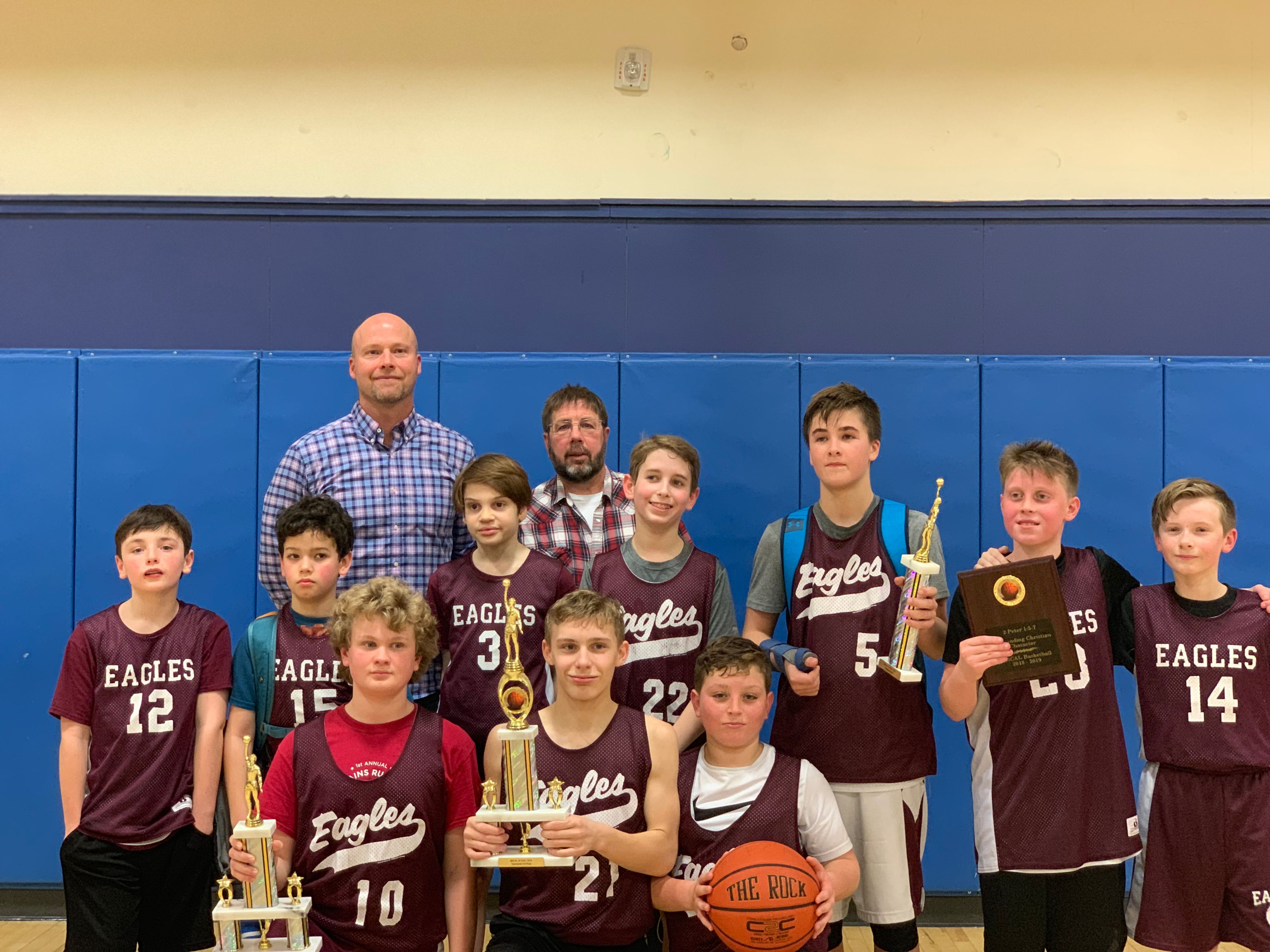 Basketball Celebration: The JV, Varsity Girls and Boys teams were recognized this past Thursday evening. Each had a great season, winning first and second place in the league and in their tournaments. Our most valuable player and Christian Character awards were given for each team. JV boys MVP: Jonny Selander CC: Josh Finley, Varsity Girls: MVP: Sarah Cole, CC: Nadya Krueger, Varsity Boys: MVP: Dennis Karaman, CC: Tommy Mollo. It was fun to watch the all school mixed tournament. Our athletes love to play and enjoy the challenge of playing with everyone in the program, young and old. This was great fun for spectators! Thanks to April Knapp for organizing the teams and Tom Barton and Dennis Karaman Sr. for reffing!
Want your child's education to include a Spiritual Emphasis Week? Click here to apply now for the 2020 20201 school year. Whether we open in person, provide remote learning, or a hybrid of both, you can join our community!

Interested in registering a student for Kindergarten Prep? Click here or call Barb at 845-420-2358 to discuss registration.

Your gift helps to support Spiritual Emphasis Week, and all of our instruction and programs.