Highlights
A day of Community Service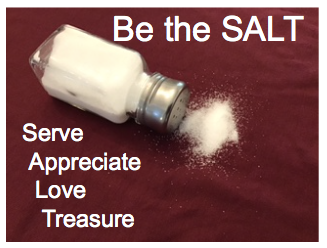 April 24, 2021
Inspired and encouraged! Those are two words to describe how I felt on Saturday at our Be the Salt Day. A little after 10 am as people were all gathering and chatting in the parking lot I looked up and 'happened' to see a Bald Eagle flying low in a beautiful blue sky! It was so clear to me it was God's way of saying, "Well done good and faithful servants." When I pointed it out, Judah (from Mr. Jordan's class) said, "And that's our mascot!" From that moment to us all gathering for prayer to walking around and seeing all of our students and families working together to socializing over pizza I was isnpired and encouraged. Inspired by how much good there is in our Upton Lake Community and encouraged by a little bit of normalcy in this covid world we have been stuck in.
I watched little pre-k students painting birdhouses for senior homes, 1/2 graders making 60 cards of love and encouragement, 3/4 graders cleaning every chair in our gym, 5/6 graders gathering over 40 bags of leaves at the cemetary down the street, 7/8 graders organizing and delivering canned goods, 9/10 graders scrubbing every inch of our kitchen and 11/12 graders (I didn't see this only heard) beautifying the front of a Crisis Pregnancy Center building. Kindergarten will be packing bags for essential workers this week. It was a beautiful day from the weather to the people!
Fostering Family Devotions
Click here to request a free copy of "Fostering Family Devotions" by our Chaplain and Bible Teacher, Zach Justice. Then check out all that Upton Lake has to offer!
Our Covid-19 Response
Our small community is blessed to be able to respond quickly, personally, and wisely. Thank you to the families who are so graciously adapting to the changes required in these times.
God blessed us with the ability to remain in-person for all but 1 week in 2020-2021.
For 2021-2022, we will meet in person. Virtual learning will be available only for those in 10-day quarantines due to exposure or diagnosis of COVID-19, if they feel well enough to participate.
FAQ's about fall 2021 (updated August 12, 2021)
News from Our Blog
Parenting when they sin
February 10, 2021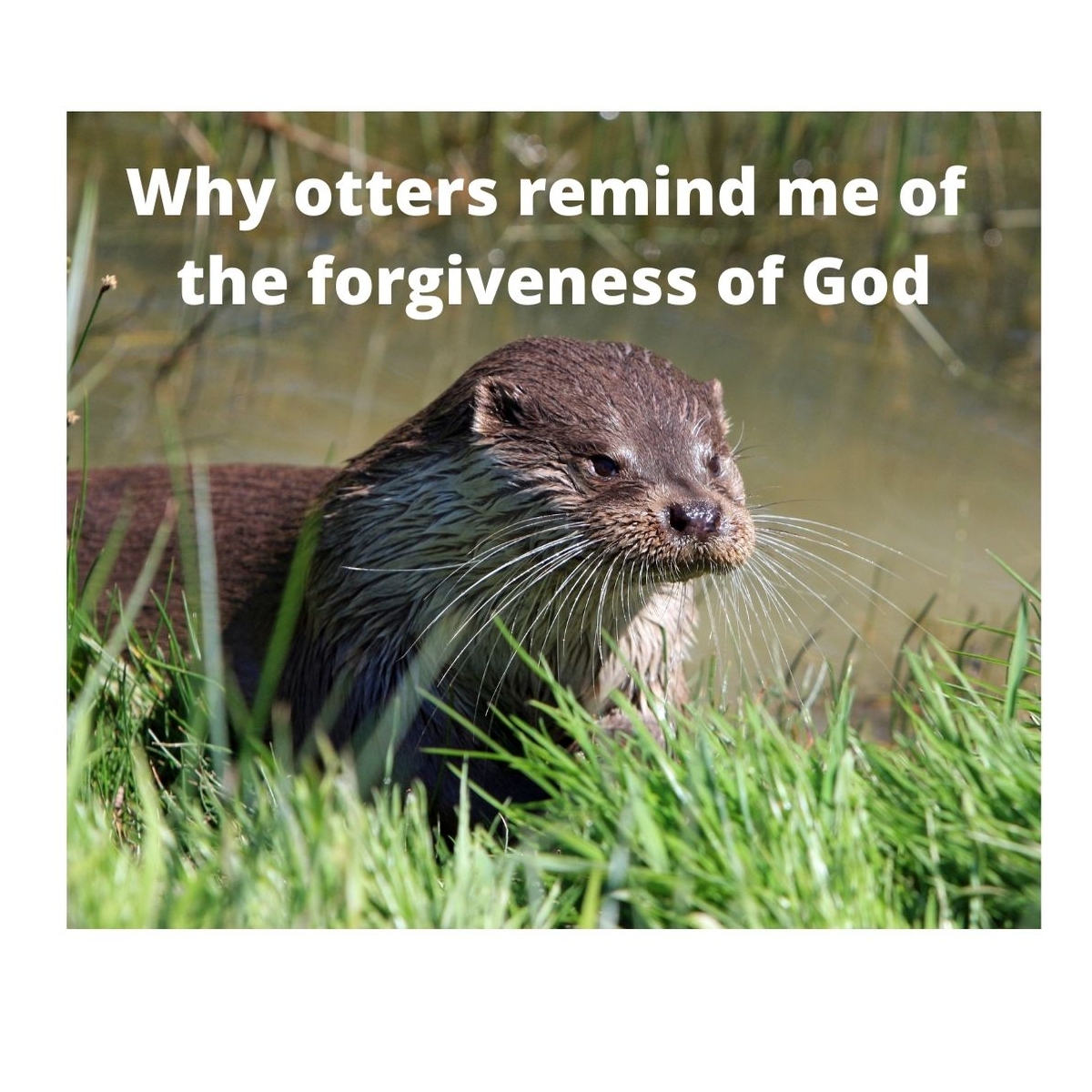 The child flung off the covers I'd just put on her, flew out of bed, leaped into my arms, buried her face into my shoulder, and wept. "I'm sorry, Mommy. I'm sorry. I told a lie! It was all a lie!"
Often we parents have a sixth sense about when our kids are lying. Sometimes they aren't very good at it, as they insist they didn't eat the cookie while crumbs are visible around their lips. Other times we can see it in the body language as they tell us one thing with their words but quite another with their eyes or their body stance.
This time, though, I was completely unprepared. My child had come home from her day at Zoo Camp, face aglow with excitement about how she got to feed the otters. She had an entire story, it seemed plausible, and was delightful. In fact, I was a bit jealous of her opportunity! I encouraged her to share it again with her Nana, and her father when he came home from work. If the story changed a little, I didn't notice. It wasn't more than a little excitement would explain away.
After we read her nightly Bible story, we prayed together. And I thanked God for her wonderful day. And that stirred her conscience more than anything else. I never guessed that she was telling me lies. But the Holy Spirit knew, and He doesn't need my understanding, and He moved in her little heart.
As I held my weeping daughter, a lot of thoughts flew through my head and many emotions filled my heart. I was sad for her falsehoods. I was horrified that she had repeated the lies all afternoon and evening, with multiple people. I was a little angry that I had been taken in. I was also so grateful that she was seeking comfort and forgiveness in my arms, without my bidding. I felt relief that her conscience was sensitive (although it could have been more sensitive, really - all evening long!). I don't remember exactly, but I suspect I was also a little frustrated because I was tired and didn't want to have to deal with this RIGHT NOW - I wanted to go downstairs and eat ice cream and sit on the couch with my husband.
But I knew it was a holy moment.
So we went straight to God. No spanking, no scolding. No discussion about how wrong it is to tell lies. I started praying and helped her to confess her sin to God. And then I walked her through the forgiveness of God, made possible by Jesus, and she invited the Holy Spirit to fill her and help her to walk in righteousness. Then, and only then, did we talk to each other. After all, whatever divisions were between us, they were nothing compared to the division between her and the God who created her!
She said, "I'll never like otters again, Mommy." And I said, "Maybe whenever you see an otter, you'll think about the forgiveness of God, and feel gratitude. I hope you can love otters again, sweetheart."
There have been other conversations like this - other times I have helped my kids to the Altar. Sometimes I initiate them, other times my kids do. Sometimes they start as something small and grow to be something quite big. As they have gotten older, the sins have gotten bigger, the time spent ignoring the stirring of the Spirit have gotten longer, and often the consequences are more serious.
And as I look to the future, I know I am not done. My children are no longer toddlers, or children, or tweens. Indeed, one is now a full-fledged adult! But they will not stop sinning. I know this because I know myself. I have not stopped sinning. And I know that the consequences will get harder.
Our kids don't sin on our schedule.
They don't sin in the ways we are prepared for.
They don't consider our feelings when they sin, or when they hide it, or when they fess up.
Sometimes their hearts are stirred all on their own, sometimes by circumstances or consequences, but sometimes only after long seasons of digging in their heels.
Their sin can embarrass us or bring us shame.
It can make us question ourselves, our parenting, our faith.
Their sin can be costly to them - but also to us.
These are holy moments. God is calling us to put aside our feelings of frustration, anger, or shame. He is calling us to love them enough to wait for their heart to be stirred. And when it is, to walk with our child to the Altar, to help them confess their sin and receive forgiveness, and to welcome the Holy Spirit to walk with them in holiness.
I encourage you, parents of young children, to help your children to learn these patterns now. You will be so grateful as they grow up and remember how to find their way back each time they stray. As you train them up in "small" sins, they will build patterns and resources that will help them as they grow.
I want my children to know that there is nothing too sinful to make God stop loving them. Nothing too great for Jesus to forgive. And they can always, always tell me about it and we'll go to the Altar together.
My daughter no longer remembers that evening, about a decade ago. But she does love to see otters, and somehow we always end up talking about the forgiveness of God...

ULCS is amazing! The teachers/admin go above and beyond, they are just unbelievable!! During a time when all schools are closed, my son is still learning, doing his work and attending live online classrooms - seemingly without a hiccup of a transition during a time of chaos and uncertainty. ~ ULCS Parent, 2 weeks in to Remote Learning

Sound good? If you are interested in joining us for the 2021 2022 school year, please call Mrs. DeWitt at 845-266-3497 to explore your options, as spaces are limited.

Your gift helps to support Spiritual Emphasis Week, and all of our instruction and programs.
"One perk of being a small school is that we are not only a school community but a family. This family has never failed to encourage each other in bad times, laugh with each other in the good times, and push each other to become better... Yes, this school has brought me great memories, amazing friends, academic knowledge, life lessons, and much much more, but the most important thing is how it aided me in making my faith my own."
~ Jennifer Puhalski, Salutatorian, ULCS '20