Highlights
A day of Community Service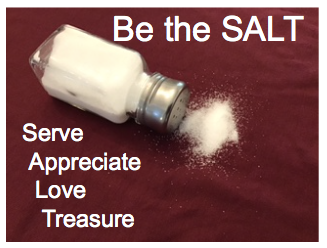 April 24, 2021
Inspired and encouraged! Those are two words to describe how I felt on Saturday at our Be the Salt Day. A little after 10 am as people were all gathering and chatting in the parking lot I looked up and 'happened' to see a Bald Eagle flying low in a beautiful blue sky! It was so clear to me it was God's way of saying, "Well done good and faithful servants." When I pointed it out, Judah (from Mr. Jordan's class) said, "And that's our mascot!" From that moment to us all gathering for prayer to walking around and seeing all of our students and families working together to socializing over pizza I was isnpired and encouraged. Inspired by how much good there is in our Upton Lake Community and encouraged by a little bit of normalcy in this covid world we have been stuck in.
I watched little pre-k students painting birdhouses for senior homes, 1/2 graders making 60 cards of love and encouragement, 3/4 graders cleaning every chair in our gym, 5/6 graders gathering over 40 bags of leaves at the cemetary down the street, 7/8 graders organizing and delivering canned goods, 9/10 graders scrubbing every inch of our kitchen and 11/12 graders (I didn't see this only heard) beautifying the front of a Crisis Pregnancy Center building. Kindergarten will be packing bags for essential workers this week. It was a beautiful day from the weather to the people!
Fostering Family Devotions
Click here to request a free copy of "Fostering Family Devotions" by our Chaplain and Bible Teacher, Zach Justice. Then check out all that Upton Lake has to offer!
Our Covid-19 Response
Our small community is blessed to be able to respond quickly, personally, and wisely. Thank you to the families who are so graciously adapting to the changes required in these times.
God blessed us with the ability to remain in-person for all but 1 week in 2020-2021.
For 2021-2022, we will meet in person. Virtual learning will be available only for those in 10-day quarantines due to exposure or diagnosis of COVID-19, if they feel well enough to participate.
FAQ's about fall 2021 (updated August 12, 2021)
News from Our Blog
Starting the Day with a Smile
March 24, 2021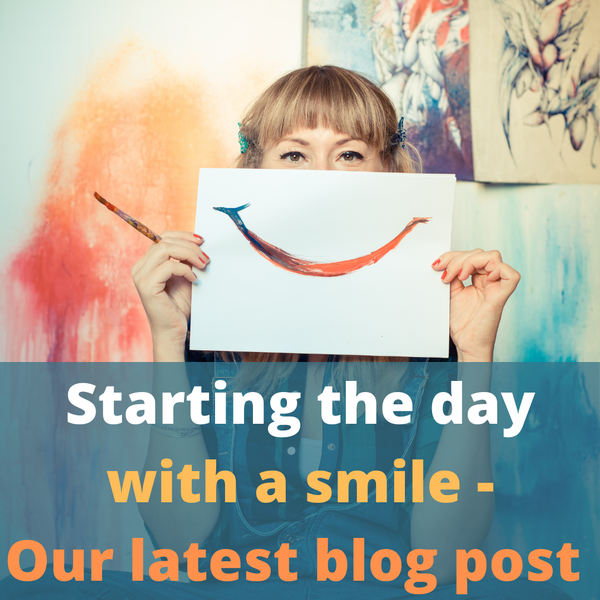 The Importance of Starting the Day with a Smile
The beginning of a new school year always brings a million decisions for teachers, especially when it's your first year in your own classroom. For years in college I heard about so many different teaching strategies, curriculums, behavior strategies, classroom management strategies, and everything else. It's a lot to choose from! But one thing I knew early on that I wanted to do was be ready every morning at my classroom door to greet my students. Students should feel cared for and noticed by their teachers and what better way than a quick cheery hello and a fist bump to start the day?
And so as the school year started I made sure that I was ready and waiting at 8:00am when the students came marching in. I have noticed that it gives me an opportunity to hear how they are doing and insight into how they would be for the day. Students tell me about something fun they did the night before, ask me about homework, or they tell me about their siblings or how they didn't sleep well, and even how they had a fight before they came to school. I appreciate seeing their open honest hearts and I know how much they love to let me know what they are thinking and feeling.
I knew why I was doing this morning routine but I did not think the students had noticed it until one morning I was running late and had to make last minute copies. I was getting organized when one of my students came stomping into the room and right up to where I was and exclaimed "Miss Greer! Where were you!?" I said I had been making copies in the copy room. The student did not look impressed by my answer and said "but you didn't say good morning..." Well ever since then I have worked double hard to be ready by 8am.
If 2020 has taught me anything it's that attitude is everything, we have had a lot of changes and there will be more to come. During this time of uncertainty kids need role models and something consistent to hold on to. I was recently talking to a friend of mine whose daughter is in online kindergarten and she remarked how frustrating it was to listen to her daughter's class and hear the teacher make comments like "everyone listen up because i'm having a bad day" or yawning throughout a lesson. How is a child supposed to take learning seriously when they hear things like that? Kids absorb the attitudes they are seeing around them about the situations happening in the world. Wearing a mask, not being able to use regular resources, and social distancing are all difficult to handle every day. But it only takes a second to smile and say a cheery good morning to help set a kid up for a good day. That is my challenge for myself and to anyone else.
Proverbs 17:22 A joyful heart is good medicine, but a crushed spirit dries up the bones.
ULCS is amazing! The teachers/admin go above and beyond, they are just unbelievable!! During a time when all schools are closed, my son is still learning, doing his work and attending live online classrooms - seemingly without a hiccup of a transition during a time of chaos and uncertainty. ~ ULCS Parent, 2 weeks in to Remote Learning

Sound good? If you are interested in joining us for the 2021 2022 school year, please call Mrs. DeWitt at 845-266-3497 to explore your options, as spaces are limited.

Your gift helps to support Spiritual Emphasis Week, and all of our instruction and programs.
"One perk of being a small school is that we are not only a school community but a family. This family has never failed to encourage each other in bad times, laugh with each other in the good times, and push each other to become better... Yes, this school has brought me great memories, amazing friends, academic knowledge, life lessons, and much much more, but the most important thing is how it aided me in making my faith my own."
~ Jennifer Puhalski, Salutatorian, ULCS '20