Highlights
News from Our Blog
Eagle Eye
What Kind of Swimmer Are You?
July 2, 2023
By Guest author: Renee Smith, Middle/High School English teacher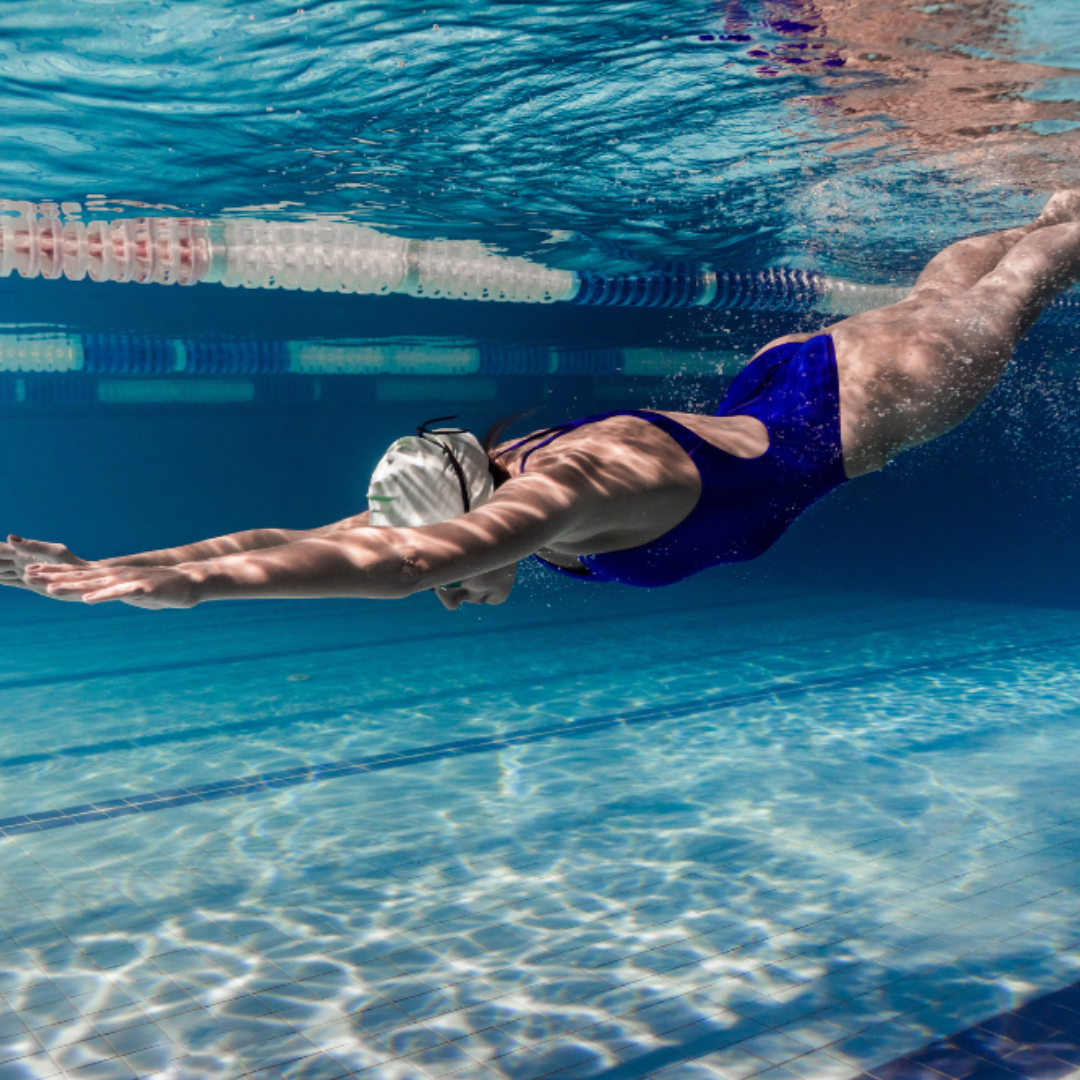 Summer is the time for swimming! What kind of swimmer are you? Do you enter the water incrementally? First, you test the water temp with your toes, then bit by bit enter the pool, all the while wondering if you should turn back? Or do you jump right in, regardless of the consequences?
Pool time often reminds me of a quote by missionary Lilias Trotter—but before I share it, let me introduce you to this exceptional woman.
Lilias Trotter (1853-1928) was born in England and raised in wealth and privilege. She was a self-taught artist, whose talent quickly came to the attention of the art world. (One famous critic, John Ruskin, called her "England's greatest living artist.") Along with art, Lilias felt drawn to the things of God. In her early twenties, she and her mother experienced the
teaching of American preacher, Dwight L. Moody, when they volunteered at his revival meetings.
Although many encouraged her to pursue an artist's life, Lilias believed she could not embrace "painting and continue still to 'seek first the Kingdom of God and His Righteousness.'" She found local mission work to do through the YWCA and other such organizations and eventually felt a call to foreign missions.
On her 34th birthday, Lilias applied to the North African Mission but was rejected because a heart condition kept her from passing the physical exam. Because she could support herself, Lilias and two other financially independent women (unusual for that time period) made preparations to go to the mission field on their own and work alongside the established mission organizations.
Upon arriving in Algiers, Lilias wrote, "Three of us stood there, looking at our battle-field, none of us fit to pass a doctor [physical] for any [missionary] society, not knowing a soul in the place, or a sentence of Arabic or a clue for beginning work on untouched ground; we only knew we had to come. Truly if God needed weakness, He had it!"
Lilias and her friends spent the next forty years sharing the Gospel with Islamic women and children, seeing many converts follow Christ in spite of banishment, punishment, and even death. The three women founded a mission, which eventually grew to encompass thirty workers, and Lilias wrote several books.
During her entire time of service, Lilias's health was so poor that she divided each year between months working in Algiers and months recuperating in England. Of her life, she wrote, "I am seeing more and more that we begin to learn what it is to walk by faith when we learn to spread out all that is against us: all our physical weakness, loss of mental power, spiritual inability—all that is against us inwardly and outwardly—as sails to the wind and expect them to be vehicles for the power of Christ to rest upon us."
By now, you're wondering how Lilias Trotter's bio leads back to swimming. Here's the relevant quote from her journal:
"'I am come into deep waters' took on a new meaning this morning. It started with perplexing matters concerning the future. Then it dawned
that shallow waters were a place where you can neither sink nor swim, but in deep waters, it is one or the other . . .
Swimming is the intense, most strenuous form of motion—all of you is involved in it—and every inch of you is in abandonment of rest upon the water that bears you up."
In other words, swimming engages nearly every muscle group in our bodies, yet the entire endeavor would be impossible were it not for the water holding us up.
What a great metaphor for living the Christian life!
We must put our "faith" muscles to work—studying and memorizing Scripture, sharing the Gospel, serving others, etcetera. Yet we accomplish nothing for eternity unless empowered by the Holy Spirit that lives within us.
So I ask again, what kind of swimmer are you? Do you dangle your feet in the water or stick to the shallow end of the pool? Or are you ready to jump right into the deep end for the adventure of a lifetime?
***To learn more about Lilias Trotter, I encourage you to check out her biography, read one of her books, or watch the 2015 documentary written by Laura Waters Hinson and featuring Michelle Dockery and John Rhys-Davies.
A Passion for the Impossible by Miriam Huffman Rockness. Amazon
Faithful Women and Their Extraordinary God by Noel Piper: https://www.desiringgod.org/books/faithful-women-and-their-extraordinary-god
A Blossom in the Desert: Reflections of Faith in the Art and Writings of Lilias Trotter by Lilias Trotter & Miriam Huffman Rockness. Amazon
Parables of the Cross by Lilias Trotter. Amazon
Many Beautiful Things. Documentary available on YouTube & Amazon
News from Our Blog
George Washington and the Newburgh Conspiracy
November 08, 2022
Reflections on politics in the US in 2022 vs. 1783-
George Washington and the Newburgh Conspiracy- (Character is all that really matters)
The year was 1783. America had defeated the mighty British empire and was independent, but faced many challenges. The infant country was in debt, (sound familiar?) and many of the Continental Armies officers had not been paid in months. While stationed in Newburgh, New York, several of them actually discussed marching on the national capital of Philadelphia and setting up a dictatorship to "fix the situation". General Washington was their first choice as dictator, but if he refused, they would choose someone else. By the grace of God, Washington was informed of their plot and showed up unannounced at their meeting. After assuring the very unhappy officers of the desire of Congress to fix the situation, he refused their wishes of installing him as dictator and basically walked away from power. His only desire was to see his country prosper; he would serve only if necessary. He would, of course, be elected to 2 terms and again walked away from power in 1797. Let us pray for leaders who desire only to serve their country and not for any personal gain.
Fostering Family Devotions
Click here to request a free copy of "Fostering Family Devotions" by our Chaplain and Bible Teacher, Zach Justice. Then check out all that Upton Lake has to offer!
ULCS is amazing! The teachers/admin go above and beyond, they are just unbelievable!! During a time when all schools are closed, my son is still learning, doing his work and attending live online classrooms - seemingly without a hiccup of a transition during a time of chaos and uncertainty. ~ ULCS Parent, 2 weeks in to Remote Learning

Sound good? If you are interested in joining us for the 2023 2024 school year, please call Mrs. DeWitt at 845-266-3497 to explore your options. It's never too early to plan for next school year! Students interested in registering for the current school year are considered on a case-by-case basis.

Your gift helps to support ULCS as we live out our mission.
"One perk of being a small school is that we are not only a school community but a family. This family has never failed to encourage each other in bad times, laugh with each other in the good times, and push each other to become better... Yes, this school has brought me great memories, amazing friends, academic knowledge, life lessons, and much much more, but the most important thing is how it aided me in making my faith my own."
~ Jennifer Puhalski, Salutatorian, ULCS '20